Milking Time Exhibit
Milking Time: Evolution of the Dairy Industry in Marathon County
Milking Time: Evolution of the Dairy Industry in Marathon County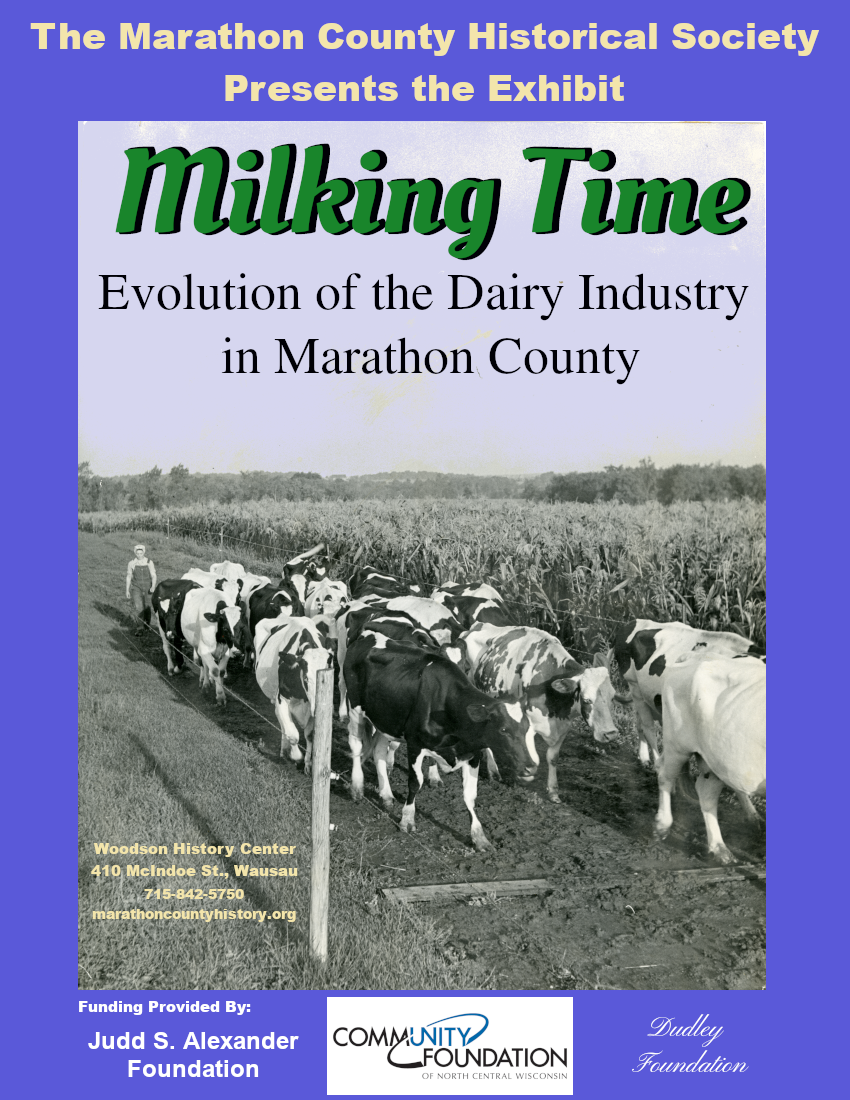 June 2018 and into 2020

Farm Families in the late 1800s often had a cow or two to provide milk for family use with perhaps a bit left over to make into butter or cheese to trade for groceries at the general store. Advances in agricultural education for farmers along with improvements in dairy herd management brought opportunities for growth.
In this exhibit, you'll learn how early settlers gradually transformed their small homesteads into larger farming operations that provided milk for commercial use. Follow the expanding dairy industry into the mid-1900s as dairies, creameries and cheese factories developed a full range of dairy products for consumers.
Funding for this exhibit was provided by the Judd S. Alexander Foundation, The Community Foundation of North Central Wisconsin and the Dudley Foundation.