What's New
Posted:
08/01/2019
The elegant Hotel Wausau, built in 1925, was a boon to the local area for several decades.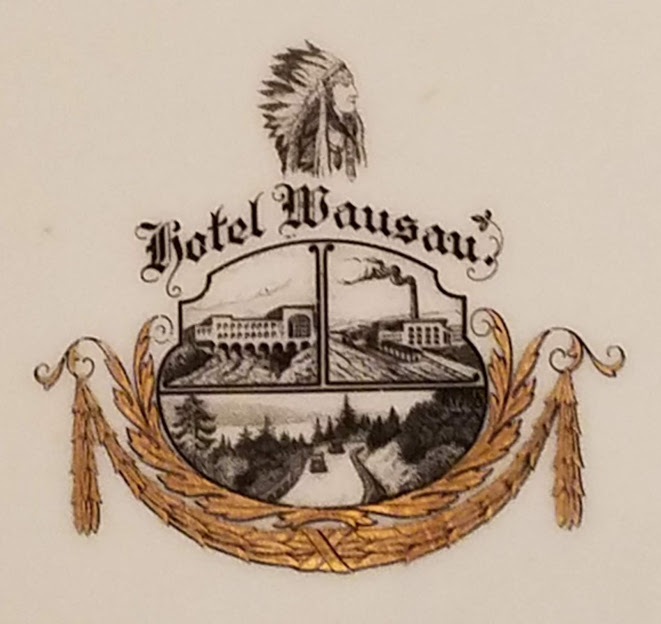 Posted:
06/28/2019
A donation of six bottles from Marathon City Brewery helps tell the story of beer brewing in central Wisconsin.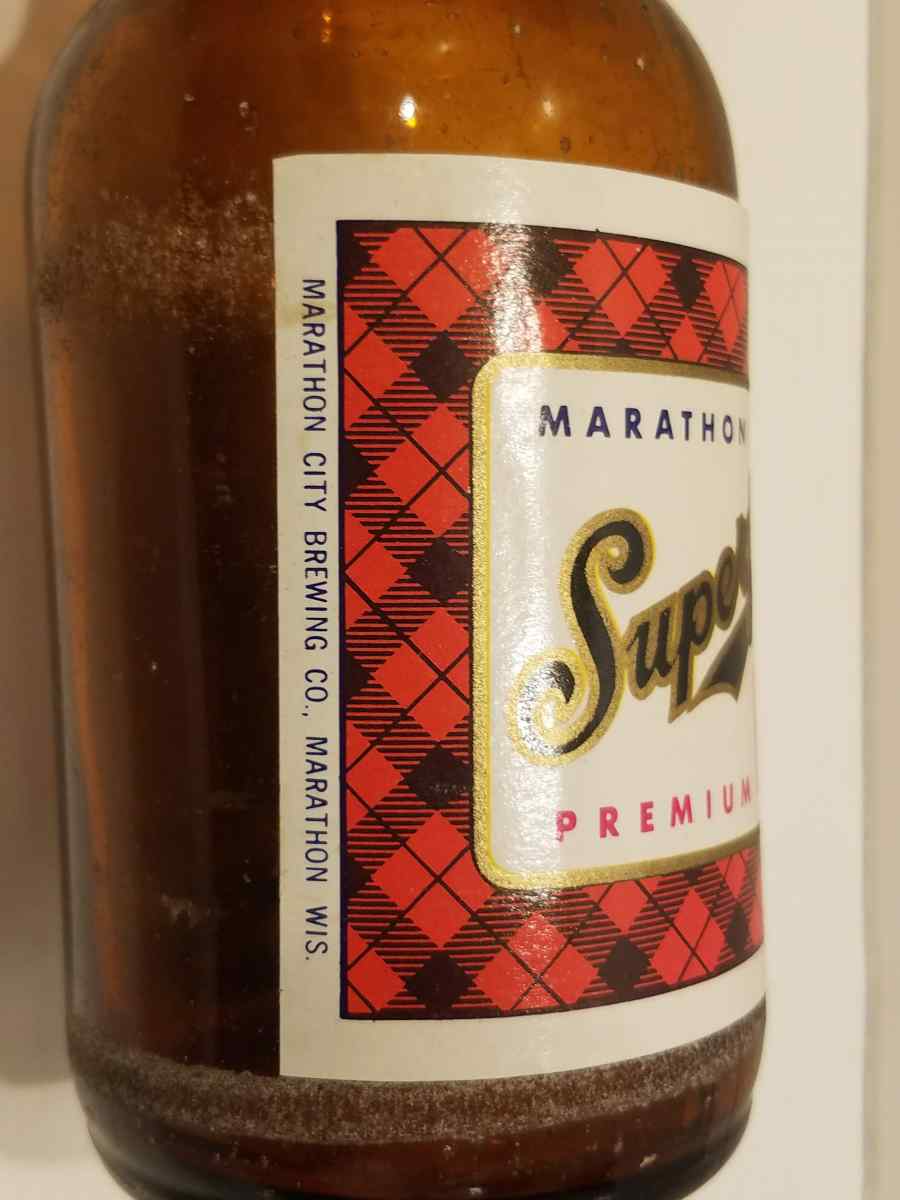 Posted:
06/18/2019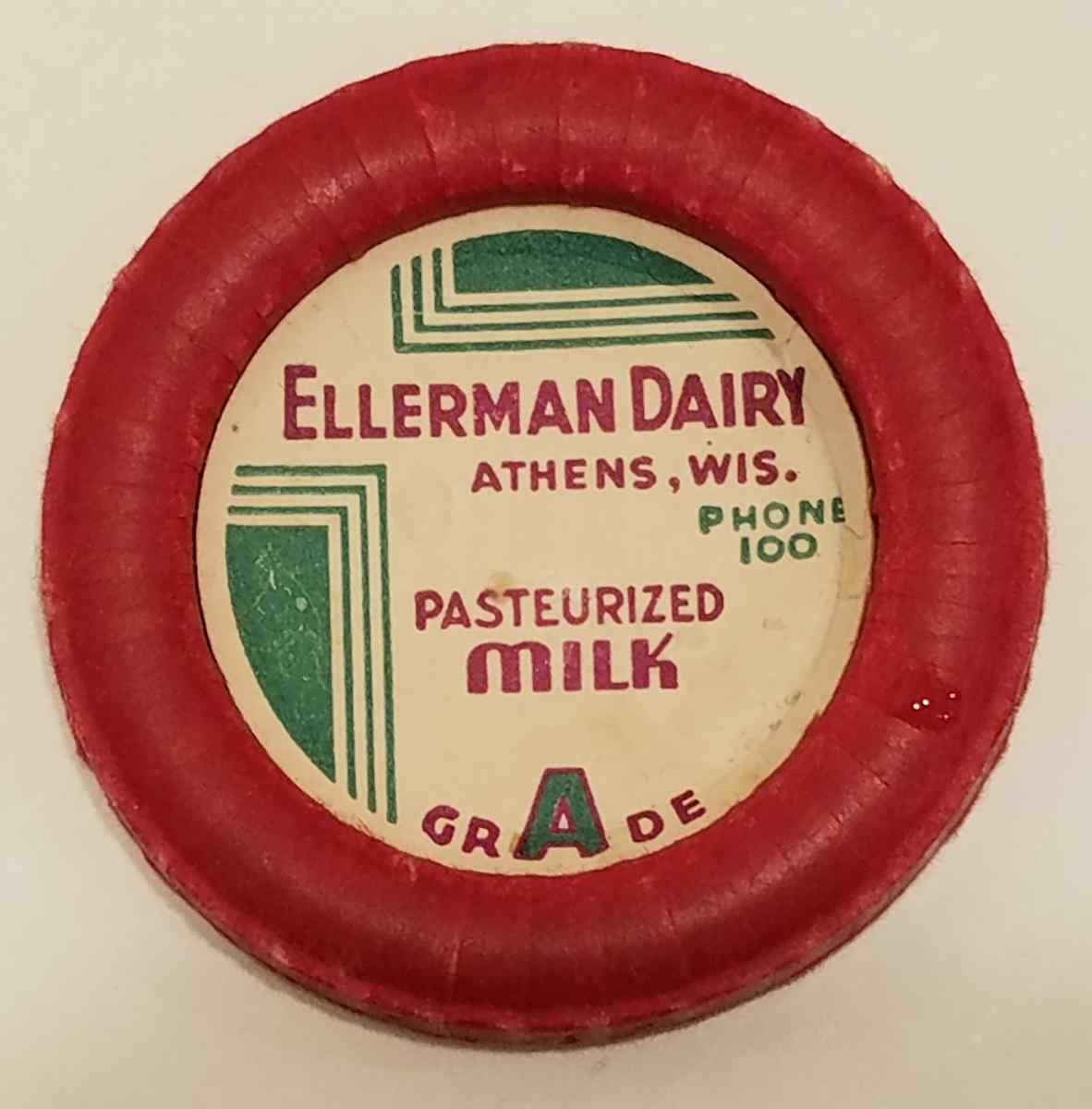 Ellerman Dairy operated near Athens during the 1950s. Do you have any stories?
Posted:
06/13/2019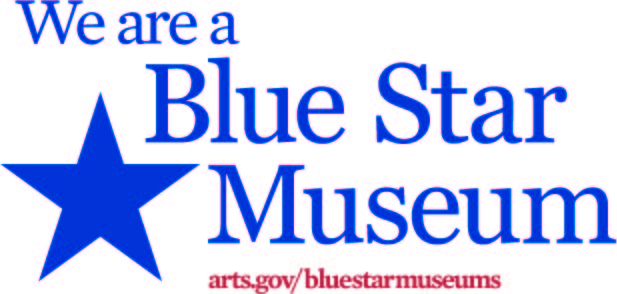 The Marathon County Historical is proud to participate in the Blue Star program that provides free admission to museums across the country to active military families.
Posted:
06/12/2019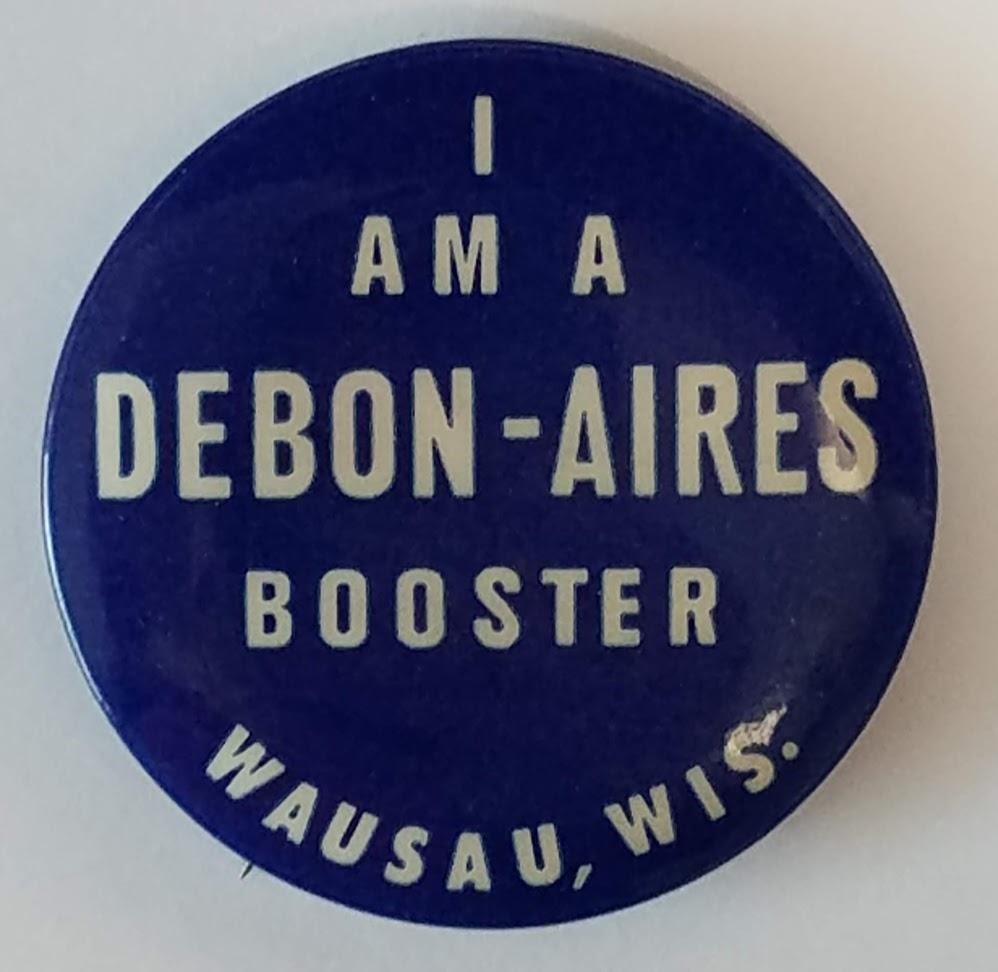 Curators found a button in our artifact collection, and wondered what its story was.
Posted:
06/05/2019
MCHS has created a simple tool that children can use to interview grandparents. Download our PDF and get started sharing stories!
Posted:
12/06/2018
A special donation returned antique light fixtures to Wausau.
Posted:
11/21/2018
Another of our objects is featured in the Wisconsin 101 online museum!
Posted:
06/26/2018
It's your turn to plan a special gathering of friends, club members or family. What to do? Consider a unique evening (or other special time) at the Yawkey House Museum!
Posted:
10/03/2016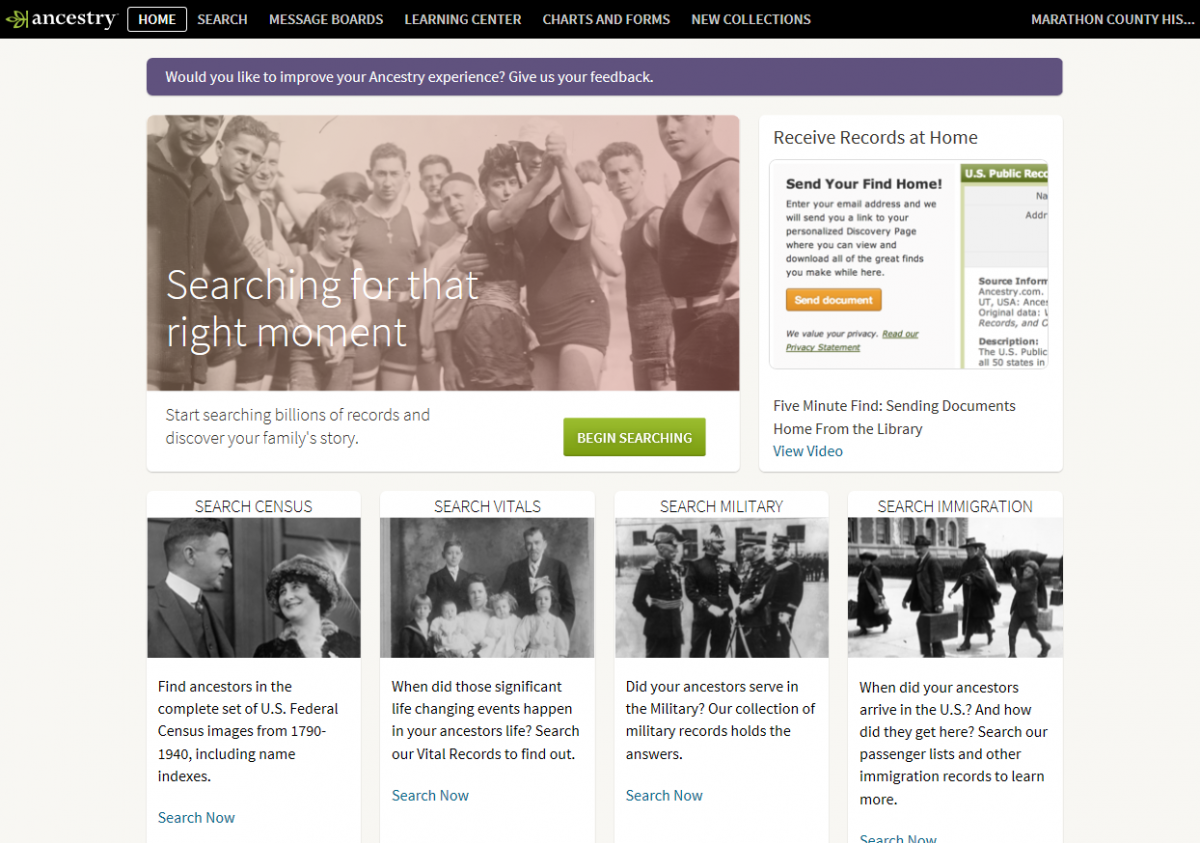 The Marathon County Historical Society Research Library is now open the first Sunday of the month from 1:00-3:30 pm.
One of our trained librarians will be available to assist you with your research needs. You will also have free use of Ancestry.com while you are here.
For a list of upcoming genealogy and research classes and events, please visit our Calendar of Events.