Biography For Marvin Rosenberry
If you would like more information about this person, please contact our research library.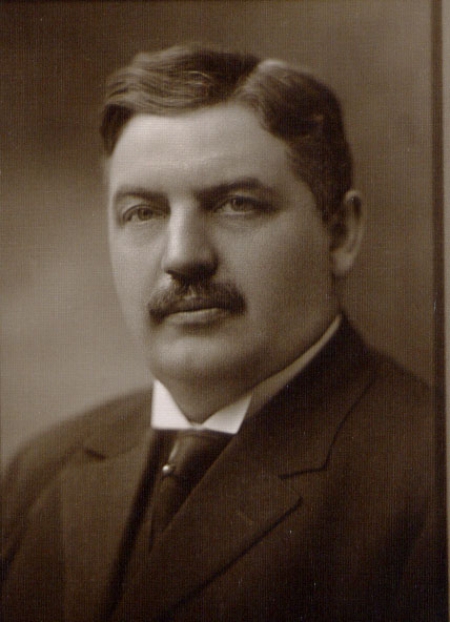 Author:
Bill Hart
Background:
Marvin Rosenberry was born in River Styx, Medina County, OH on February 12, 1868 to Samuel C. & Mary (Hitchcock) Rosenberry. When Marvin was six months old his parents moved to Kalamazoo, MI. Marvin attended public schools and the Michigan State Normal School at Ypsilanti and then entered the University of Michigan and was graduated at Ann Arbor in the law class of 1893.
Accomplishments:
In August of that year, he opened a law office in Wausau, having interned there during college in the law offices of Silverthorn, Hurley, Ryan & Jones. After eighteen months of practicing alone, Marvin associated with partners and the firm of Bump, Kreutzer & Rosenberry was born. This firm continued until January 1, 1901, when it was dissolved. Then came the firm of Kreutzer, Bird & Rosenberry, which stayed until Mr. Okoneski was admitted as a partner in 1908. Mr. Rosenberry was admitted to practice in the Supreme Court of the State of Wisconsin in December 1894, and was also admitted to practice in the Supreme Court of the State of Michigan. He served as Assistant District Attorney, and along with District Attorney Mr. Kreutzer, engaged in the trial of a large number of criminal cases during that time.
On September 2, 1897 in Leslie, MI, Mr. Rosenberry married Miss Katherine Landfair, daughter of Capt. John A. & Florence (Winslow) Landfair. They had two children. Mrs. Rosenberry died in 1917, and Mr. Rosenberry was remarried on June 24, 1918 to Ms. Lois K. Mathews, Dean of Women at the University of Wisconsin.
Mr. Rosenberry was one of the incorporators of the Wisconsin Valley Trust Company in 1905, of which he was vice president. He was also the president of the Edgar Land Company and of other concerns. A staunch republican, he served as chairman of the county Republication committee from 1898 – 1904. In 1926, Judge Rosenberry was awarded an honorary LLD by the University of Michigan and in 1930, was awarded the same honorary degree by the University of Wisconsin.
Judge Rosenberry was appointed Associate Justice of the Supreme Court of the State of Wisconsin on February 12, 1916, succeeding the late Justice John Barnes, who had resigned. Two years later, in April 1918, he was elected for the remainder of the term. In April 1919 he was re-elected for the regular term ending in January 1920 and was again re-elected in April 1929. He became Chief Justice after the death of Chief Justice Vinje on March 23, 1929.
Mr. Rosenberry, age 90, passed away on February 9, 1958. His remains are buried in Pine Grove Cemetery in Wausau, WI.
---
Other Information
---
Date of Birth: 2-12-1868
Place of Birth: Ohio
Date of Death: 2-9-1958
Place of Burial: Pine Grove Cemetery Wausau, WI
Race: W
---
All Photos: